High yield returns.
Generate recurring income.
Easily find, compare, and invest in exclusive private credit deals. Diversify and grow your portfolio with inflation- and recession-resilient short term assets offering a range of high yields.
Since 2018, thousands of accredited investors have trusted Percent as their source for private credit investing.
Sign Up For Free
Close Date: In 3 Days
96% Funded
13.06%
Historical Weighted
Average APY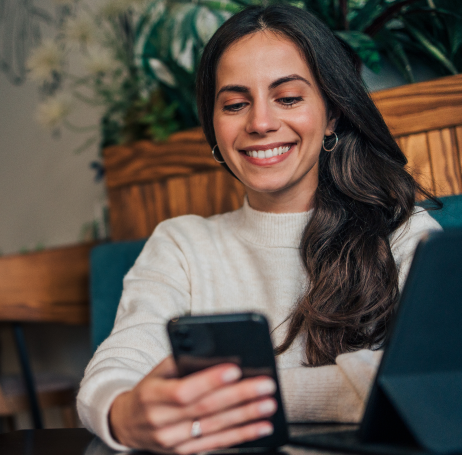 Unlock value with private credit
Private credit is an alternative asset class that can offer higher yield, shorter duration investments largely uncorrelated to the stock market. That's why institutional investors are flocking to private credit and the $7 trillion private capital market.
Now, Percent gives accredited investors these opportunities too.
Learn More About Private Credit
Different Asset Class Types
| | Percent Private Credit* | Commercial Real Estate | Stock Market | Farmland | Collectibles & Art | High Yield Bonds |
| --- | --- | --- | --- | --- | --- | --- |
| Lower Volatility | | | | | | |
| Diversification | | | | | | |
| Investment Horizon | As little as 1 month | Years | Varies | Years | Varies | Varies |
| Surveillance & Data Availability | | | | | | |
Scroll to see comparison
* Percent asset-based notes
Diversification can protect against volatility and improve returns
Industry research shows better returns from a 40/30/30 portfolio, with 30% allocated to alternatives like private credit.
Over a two year period, more diversified portfolios showed a 2.6% higher return rate than the traditional 60/40 equity/fixed income mix, with overall volatility lowered by more than 3%.
Like every investment, private credit involves risk. Percent encourages investors to understand their risk appetite and conduct due diligence before investing.
Diversify Your Portfolio
Looking beyond stocks and fixed income - why private markets
Are you putting artificial limits on your portfolio?
Finding the right opportunity is hard.

We make it easier.
Percent's innovative marketplace connects investors with corporate borrowers, simplifying investment and portfolio management.
Returns on your timeline.
Earn as much as 20% APY or more with investments that can mature in as little as one month or as long as a few years. With shorter duration investments, you can redeploy your capital in a rising rate environment.
Diversification by design.
Gain exposure to different asset classes and geographies with individual deals, or use Blended Notes to quickly achieve broad diversification.
Transparency at every turn.
With our proprietary technology, see and compare available deals up front. Access comprehensive borrower, deal and market data. Then, track performance and use surveillance reports to keep informed at every step.
A recurring income stream
Receive steady cash flow – often monthly – as well as yield. Percent investments generate passive income throughout the lifetime of the deal.
Expert support from investment professionals
Our knowledgeable Investor Relations team is available to answer your questions – just call or email us. Investors tell us that our white glove service sets Percent apart from other online investment platforms.
Percent is the only platform focused exclusively on bringing private credit to accredited and institutional investors.
View Available Deals
Make your first investment and get up to $500.
Get up to $500 in your Percent account after your first investment.
What Our Investors Are Saying
Percent has been the best addition to my portfolio in a while. The ability to select from pre-vetted high-yield opportunities is not something I've found elsewhere.
Jonathan C.
Investor since 2022
With Percent, I am now able to access and select from multiple deals (many with only a $500 minimum) which were previously only obtainable by investment banks or private equity firms.
Jason E.
CPA & Certified Fraud Specialist, Investor since 2021
They are one of the only platforms I've dealt with that have real people on the other end of their customer service line. Talking to a human being regarding my portfolio and investments is instrumental in this digital world we live in.
Daniel C.
Investment Professional
Percent fits my investing strategy perfectly. Not only can I diversify my portfolio with a shorter duration alternative investment like private credit, I can further diversify across multiple asset classes.
Drew M.
Investor since 2019
When we opened our account with Percent, we didn't know how much we would be investing on the platform. We have been very pleased with the opportunities and returns offered and have increased our investments on Percent this year.
Tom L.
Investor since 2021
Become an investor today.
Get exclusive access to private credit investments the Percent way.